Welcome To Church in Yarnell
Where "To Live By Faith, To Be Known By Love, To Be A Voice Of Hope" Guides All That We Do
O God, your Son made himself known to his disciples in the breaking of bread. Open the eyes of our faith, that we may see him in his redeeming work; who is alive and reigns with you and the Holy Spirit, one God, now and forever. Amen.
There was no edit at all of today's service. Please let me know if you like it.
Yesterday's (May 2, 2021) Service is here (about 3pm): https://youtu.be/GueJxcv4WiI
Fifth Sunday of Easter
Yesterday's Service is now available online. See the Link to the left.  Send the Peace of Christ to at least four people by email or text or Post. Passing the Peace of Christ says loudly who we are as a church.
Christmas Music
ALL ACCOMPANIED BY SHARON BALL ON THE PIANO
Sing We Now of Christmas - Trish Edwards and Marina Rauh

Concerto Gusto - Trish Edwards and Marina Rauh

Mary, Did You Know? - Nina BourBeau and Kaye Huckelberry

* * * * * N E W S  F L A S H * * * * *
We have a new FACEBOOK Page!
Please visit your page at:
https://www.facebook.com/Yarnell-Comm-Presby-Church-101265668184443/
or tap the FaceBook symbol at the bottom of this Home Page
Be sure to select LIKE and FOLLOW-US
We expect our page will have:
Photos Galore
Announcements of Church and Community Events
Church and Spiritual Content
Links to Interesting Information and Sites
Funny Stuff
Much More
Initially we will have two Editors who will be able to make posts. We hope you will add Comments and Likes on the site. Contact the Editors with posts you would like to add and ideas on how to make our page even better.
Nina BourBeau -
JerrieLea Hopf -
If you have any problems with the FB Page contact Nina and/or JerrieLea.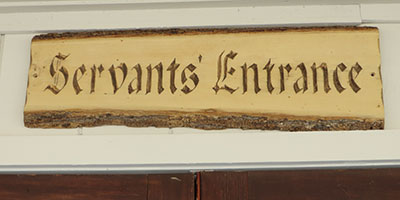 New Here?
We don't care where you're from, how you're dressed or how long since you've been in church; we're just excited that you've found us!The signs above our doors say it all:
"Servant's Entrance."
We are a warm, compassionate people who simply want to share God's love and grace.
You'll be welcomed warmly at the door by greeters who will show you where to find everything from the restrooms to the sanctuary to the Fellowship Hall where we gather after services for coffee, sweet treats and warm fellowship.